News: The Seed, A Desirable Address For A Resort-Living Lifestyle
Nov 6, 2020
The scarcity of land nowadays means residential developments are expanding vertically and not horizontally, something rife in major cities and towns.
This leads to high-density living, which in turn calls to mind the issue of personal space — living with many people may be difficult in more ways than one, like an increase in traffic congestion.
There needs to be a balance between nature and what's man-made. It might feel like a far-off dream: Residing in a low-density neighbourhood with plenty of space for a healthy lifestyle, and surrounded by nature. Fret not, as it's a dream to seize for yourself at The Seed, a multi-award-winning residential development designed for a resort-living lifestyle!
5 Reasons To Fulfil Your Resort-Living Dreams At The Seed
Resort getaways are exciting because of the change of scenery, getting away from the hectic pace of work, and simply, to recharge. Not just that, but it offers tons of recreational activities for adults and kids, ensuring that boredom is kept at bay.
The Seed in Iskandar, Johor is brought to fruition based on that very idea — for residents to enjoy low-density and uncrowded resort-living residences, complete with facilities and community activities that emulate those in upscale resorts.
Not only will you be able to live in comfortable, resort-like homes with your choice of either a garden villa, condominium or penthouse suite, but you'll be able to do so with minimal concerns as the 47-acre development is fully gated and guarded.
1) Beautiful, scenic surroundings
With two green awards under their belt — Best Residential Landscape (Gold) and Jom Hijau Neighbourhood Green Initiative (Gold) — there are plenty of opportunities to get out, get active, and embrace nature at The Seed.
At least 30% of the development is fully landscaped with lush greeneries, tree canopies, and nature-inspired linear gardens, making you feel like you've been whisked away to an urban forest paradise.
The residential units are designed to incorporate elements of nature too. Private enclosures can be converted into personal gardens or an active space for kids, and full-height windows provide a serene view of the township, immaculately designed to showcase the harmonious mix between nature and lifestyle.
2) Friendly, tight-knit community
Like in resorts where they address you personally by name, the same could apply for life at The Seed. There are only 27 units per acre and only four units allocated per floor in the condominium.
Having a relatively low volume of people living together creates a strong and supportive community, especially with the establishment of their very own Home Owners Association (HOA), made up of residents themselves, to safeguard and manage the township beside the developers.
Lesser people also mean less congestion and pollution, plus a slimmer chance of overcrowded facilities. A small, neighbourly community means that everybody knows everybody, and everybody keeps an eye out for each other!
3) Resort-standard facilities and amenities
The best part about living in a resort would be the facilities, yes? And just like that, no expense has been spared in designing, creating, and bringing to life resort-standard facilities to complement and enhance the lifestyle of its residents.
Clubhouse facilities include an Olympic-sized swimming pool, badminton court, jacuzzi, indoor and outdoor gyms, wading pool, leisure pool, as well as an entertainment lounge, kids centre, and amphitheatre.
Also available are a multipurpose room, cafeteria, management office, reading and recreational zones, sundry shops, and plenty of other amenities for the comfort of anyone from all walks of life.
4) Fully sustainable township
Built on sustainability, The Seed can be considered a zero-waste township committed to giving back to nature in the form of urban farming, reusable solar power, rainwater harvesting, and more.
Food waste is collected and turned into compost under the Community Sustainable Agriculture (CSA) effort to combat landfill pollution, along with garden plots and plants for the residents to adopt.
As solar power is converted into energy to light up the township and rainwater is reused to keep the environment green and lush, the township is sustainable in more ways than one, leading as an example for generations and fellow towns to follow.
5) Safe and convenient location
Fully gated and guarded, The Seed is part of Taman Sutera Utama, a comprehensive development that revolves around not just homes, but shopping malls, healthcare services, educational institutions, commercial and business centres, and sports complexes too.
To the Johor Bahru city centre or even to Singapore, it's a short drive to Jalan Skudai, the Coastal Highway, or the Second Link Expressway. Whereas for trips to neighbouring states or all the way up north, the Pasir Gudang Highway and North-South Highway are within easy access.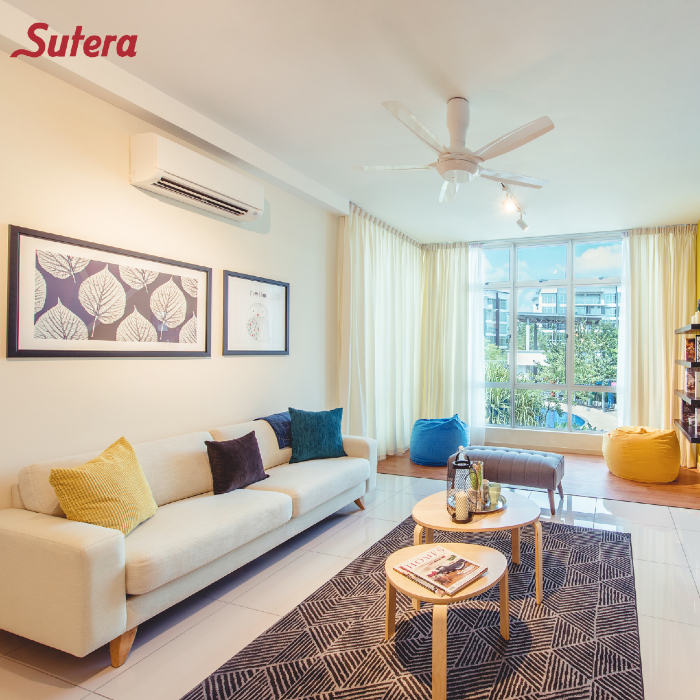 A Desirable Address at The Seed
For a relaxing living environment that offers the best quality of life, The Seed will help you achieve a perfectly balanced, well-put-together lifestyle that transcends beyond the present and for future generations to come.
To find out more about The Seed, visit their official project website here or contact their sales hotline at +60197719009.